The Home-selling Experience
From your first conversation with us to the moment the proceeds from the sale of your home are in your hands, we take care of every aspect of the process. We are at your service as professionals and specialists on every scale, across marketing and advertising, technology and storytelling, presentation and documentation.
We know how, when, and where to best capture and convert buyer attention toward your home. Combining the latest technology and marketing strategies, we personalize the experience for you and your property.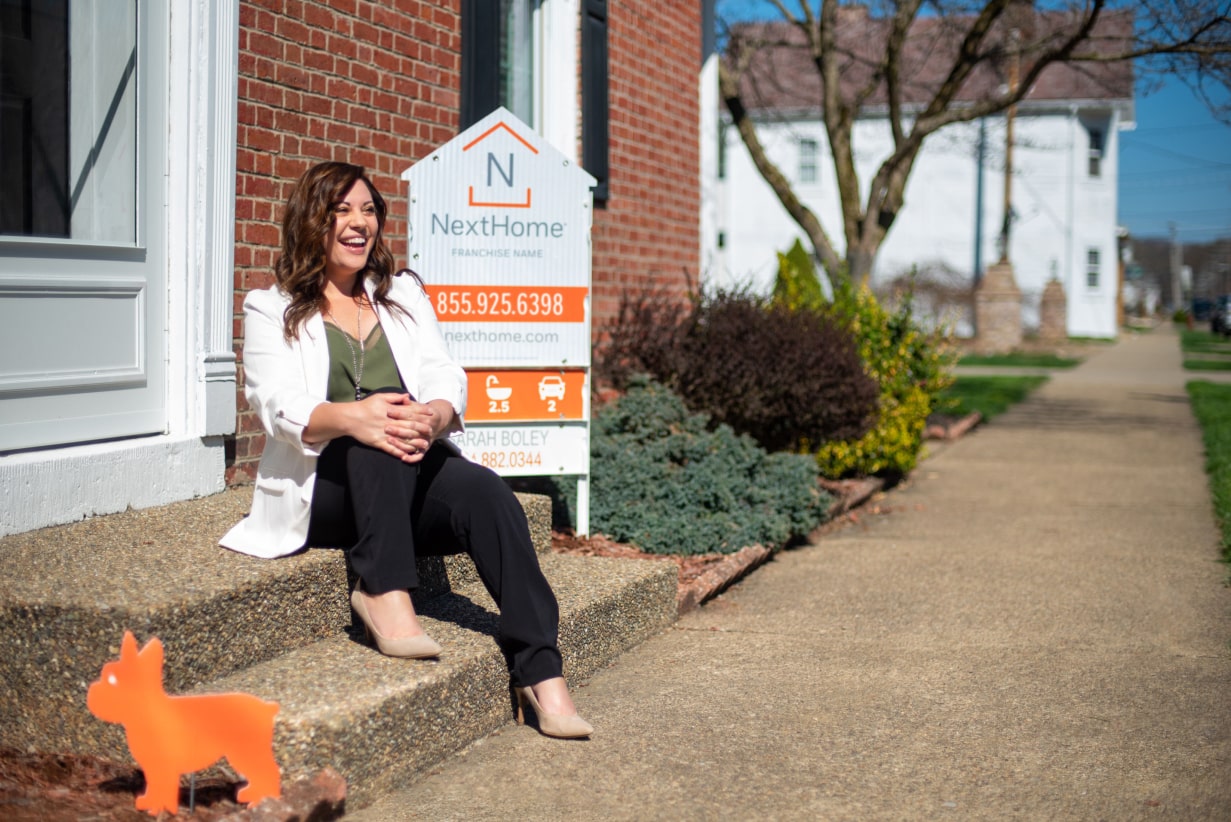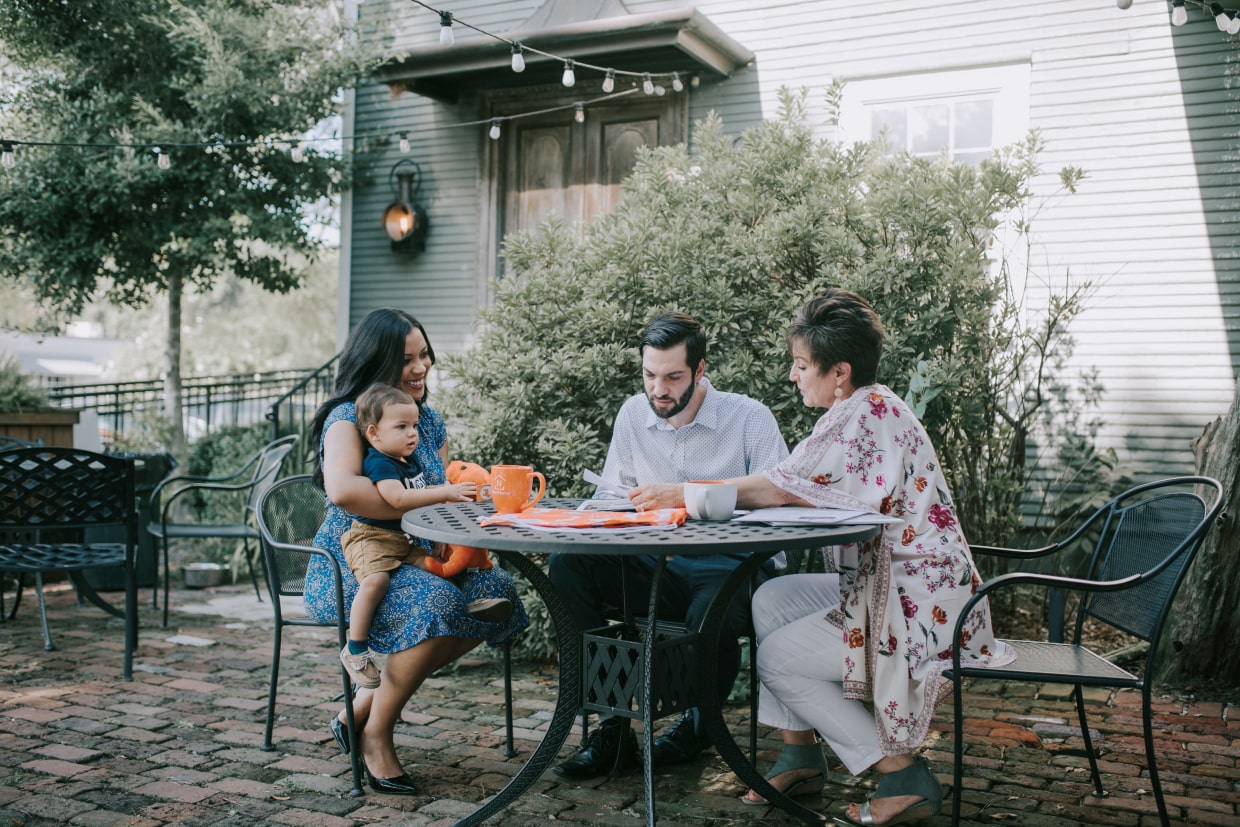 Selling Your Home, the NextHome Way
Testimonials
" Steve is one of the kindest, caring, and most helpful people we have ever had the pleasure to with. We lost my sister in December and needed to sell her house. Steve was highly recommended to us. Being an older house, we needed some work done. Steve went out of his way to find workers for us and even meeting them when we couldn't. We will always be grateful! "
- Kathie Stout (Sold a home)
" I love Steve. He's been texting me houses for years, helping us find our perfect home. The house before "the one" fell through, and he spent time reminding me that everything works out like it needs to. He went out of his way while he was out of town to make sure my husband and I were taken care of while we were under contract. He stayed in constant contact about what was coming, what to watch out for, and how to avoid scams. I'm so grateful for this friend, his knowledge of this community, and his heart for people. Five stars! "
- Zoe Loeser
" Steve was very kind & helpful...a true professional. Enjoyed working with him! "
- Herb Moring
" Steve is a rock star and a really nice person. He took us through the whole process and made it easy. Our house went on the market on a Saturday morning and sold the same day for much more than we expected. "
- Brent and Denise Haught
" Steve was extremely competent, compassionate, and just really nice to work with in general. He maintained excellent communication (even at a long distance), and helped us navigate a sale amidst fresh and painful grief. I'd recommend him without hesitation. "
- Evan Blackstone
" Steve was great to work with. He took time to do the important upfront work needed to market the property and presented it in a very personalized way. He was attentive and quick to respond to all of my questions and concerns. Most importantly the house sold and closed quick as lightning. Thanks, Steve. "
- Mark Turner
" Steve was very pleasant to work with, did a great job keeping up with things and communicating, and was always ready to help as I navigated a move from another state. Highly recommended! "
- Jonathan Ashbach
" Steve was so helpful and walked me thru this process. My home was unique and he knew what to do to get it sold. I am so thankful for his help. I would recommend him to anyone! Thanks! "
- Zanne Winton (Retired)
" A very good and knowledgeable agent. "
- Ashley Hall
" Steve Reese is the ultimate professional in real estate. He worked diligently to sell my home, and communicated regularly to keep me up-to-date. That calmed any concerns I had during the whole process of selling and closing. I highly recommend Steve. He will have your best interest as he works with you. Thank you so much, Steve. "
- Anne McGuire
" Steve was amazing! The first time he came to my house, I told him I was ignorant about the whole real estate thing. He said, "Don't worry, Pat, I'll hold your hand every step of the way." And that's exactly what he did! I highly recommend him. "
- Patricia Brown
" He is a wonderful realtor and such a nice person . I would highly recommend you use him to handle your buying or selling . Words can never say how helpful and considerate he was explaining things , because I was new to selling and he was very careful to explain each detail to me . Thank you Steven "
- Belinda K West
" Steve has helped my mom sell two homes now, and I can't recommend him enough. His attention to detail, communication, and professionalism are top notch. But what makes Steve exceptional is the kindness and joy he shared throughout both sales. If you're in the market to buy, sell, or invest, Steve should be your first call. "
- Chris Morris
" Steve Reese did an incredible job helping us sell our home. He was very professional, and kept us updated regularly. His demeanor is very friendly, and we always felt like he was taking good care of our interests. I would highly recommend him for your real estate needs. "
- Dianne Lippman
" Steve was the best possible realtor we could've asked for when we looked to sell our house. He was extremely patient and walked us every step of the way through the process, and he was a strong and knowledgeable advocate on our behalf when it came to negotiating with the buyers. Steve communicated with us clearly and often about what we needed to do and what to expect, and he was absolutely delightful to work with. We ended up selling the home for more than we expected and are just thrilled with how well Steve worked as our realtor. "
- Heide Brandes (Client)
" Steve is very professional, courteous in showing us several homes. He is very knowledgeable and kept us informed through the entire process all the way to closing. I give him an A+!!! "
- Michael Harris
" Steve has helped my mom sell two homes now, and I can't recommend him enough. His attention to detail, communication, and professionalism are top notch. But what makes Steve exceptional is the kindness and joy he shared throughout both sales. If you're in the market to buy, sell, or invest, Steve should be your first call. "
- Chris Morris
" I was not in Shawnee during the process of selling my home. Steve made the process easy from a distance and went above and beyond to ensure that everything went smoothly. He treated the house as if it was his own. "
- Teresa Mayfield-Meyer
" I live in Houston but had to sell a house in Shawnee, Oklahoma-during COVID season no less. Steve made this whole process as hassle free as I ever imagined it could be and even got me above list price. I would definitely recommend Steve and his company! "
- Jim Benton (Graphic Artist )
" Our selling experience was so easy with Steve. Selling a big, unique, and old home can be a tough task, but Steve was up for it. He was innovative and thinks outside the box. We got our home sold quickly with Steve on our side, and the closing process was a breeze. We'll forever be thankful for Steve! "
- Amanda Johnson
" Steve worked tirelessly to defend our rights in a difficult situation. Always responsive and available. Extremely knowledgeable, creative and willing to think outside the box to reach a good solution. Highly reccomend as Steve is probably the best realtor in the state of Oklahoma. "
- David and Carla Rohr
" Steve Reese from Next Home Central Real Estate did an absolutely amazing job selling my home!!! I needed to sell my home, but was living out of state and was worried about finding the "right" agent to assist me.. I put my trust and my home into Steve Reese's hands.. and he most certainly did not disappoint!!! Steve performed above and beyond expectations!!! Detailed, top-notch professional service (with a personal twist); He delivered the initial launch of my house onto the market with outstanding and fresh property photo's and description as well as extensive online marketing, diligently showed the house and landed an offer quickly! Moreover, Steve was excellent with communication and coordination as well as enormously supportive throughout the entire process especially during the predictably stressful time period of preceding closing!!! THANK YOU, STEVE!!! "
- Caroline Denslow
" Steve was great at helping me know what repairs needed to be done and what to do to show my house well, which I believe helped it sell quickly. "
- Renita Swedberg
" Steve Reese is the embodiment of an angel. Being a first time home buyer is a scary process if you don't know what you are doing. Not only did he personally break everything down for us but he has this awesome checklist you can use to help guide you. It was such a great help mapping everything out and made the process much smoother. Steve everything so flexible for us due to my husband's work schedule. I wish I could rate higher than a 5 star because believe me he is worth a million. I would recommend him more than anyone I've ever met. "
- Raven Budka
" Steve made the selling process so easy. Our house had been listed for awhile and we needed something fresh to reach a new audience and Steve was just the fit to creatively market a unique home. We are thankful for his guidance and help in the selling process and appreciate his efforts to get our home sold. "
- David Johnson
" Steve helped us while looking for a house in Shawnee. It took us a year and he was with us every step of the way. With the changes in the housing market and trying to find a place that fit our needs, he kept with us until we found our perfect house. He is professional and friendly and will work with you until you find what you want. He kept us informed with closing and worked with our mortgage company to make sure everything went smoothly. I would highly recommend Steve Reese when you are looking for your new home. "
- Karen Harris
" I could not recommend a better person to sell or buy a home for you. Steve makes you feel like a family member and goes above and beyond. My late mother requested Steve before her passing, she thought he was wonderful at his job. And I later found out, he very much was. He is beyond helpful, and knowledgeable about all things real estate. If I could give a higher recommendation I would. "
- Rachael Blackstone (Client )
" Steve made a difficult process so easy. I appreciated his keeping me updated on a regular basis and always ready to answer my questions and concerns. I also appreciated his creative solutions to a few issues . He is the greatest and I would recommend his services to anyone. "
- Norma Partridge
" Absolutely fantastic to work with! Great person, great realtor! "
- Brandon Loeser
" Steve came highly recommended and did not disappoint! My sister and I worked through the difficult and emotional task of selling our family home. Steve was there to guide us through each step. His website is a wealth of information and is very easy to navigate. He is not only a very knowledgeable agent but also a kind and caring person. "
- Robin Villa
" He helped us from another state find our house did video walk through answering all questions we had it was a fast buying experience. We enjoyed the time he took helping us "
- James Jones (Buyer )
" First and foremost, Steve was accessible! If we had any questions about the process Steve was there for us and if he didn't have the answer he was going to find the answer. Through no fault of Steve we had a few bumps in the process and Steve was comforting, encouraging, knowledgeable throughout. "
- Fredrick Wagner (Assistant Volleyball Coach)
" We had a difficult situation, with my mom selling her house after moving out of state. Steve was so kind and absolutely above and beyond on helping with things that came up. The water heater exploded and we're a thousand miles away? Steve has a guy, it's taken care of, no problem. His photographer? FANTASTIC. He fielded multiple offers on the very first day we listed, and when we decided to sell for less to a dear family member, he handled it all with aplomb and never said a word about asking for more. Steve is a jewel of a person, and a fantastic agent. "
- Rebecca Schoenkopf
Previous
Next